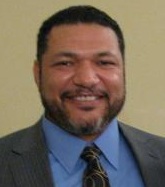 Solutions Development Corporation serves as a virtual operating unit for its NAVSEA and other DoD clients by providing access not only to the finest engineering and business professionals available, but also to the full breadth of knowledge possessed by the entire SDC team. This holistic approach fosters the creation of partnerships and business alliances in lieu of customary client-consulting relationships. SDC employs a highly synergistic approach to supporting its clients in a seamless manner that promotes integrity and results.
Additionally, SDC's multi-disciplinary staff provides support commensurate with the needs of each client; from performing a single isolated function within an engineering or business process to providing total lifecycle support. SDC serves as a value-added business unit that can complement existing in-house resources or provide a totally integrated solution to customer requirements.
This approach is taken because SDC realizes that there is a need to provide specific and critical expertise at reasonable costs in order to support its customer in maintaining or growing market share within a shrinking budget environment. SDC's goal is to support this need by providing expert support while maintaining cost competitiveness.
This goal is accomplished by tailoring software engineering, systems engineering, quality assurance, system administration, training, and business services to meet a client's needs while focusing on the generation and meeting of scheduled deadlines with on-line quality deliverables. SDC realizes that its personnel, effectively serving customer needs, is its premier product; and therefore, fosters a commitment to professional development and continued education.
Mission Statement
Solutions Development Corporation is dedicated to providing highly technical software development, systems engineering, and consulting services to our customers. We strive to provide a positive work environment for its employees. SDC wants its name to be synonymous with excellence.
Keys to Success
Tailoring support and engineering services to meet a client's specified requirements.
Meeting scheduled deadlines and providing on-time deliverables.
Staying abreast of new developments within the industry in order to provide cutting-edge technological services and solutions.
Developing highly-trained personnel with hands-on experience and expertise.
Developing a reputation for excellence and recognizing new business leads.
Leveraging a single pool of expertise to create multiple revenue generation opportunities.